The first phase of a new housing development in Llanbradach is complete, with all homes now occupied by their new residents.
United Welsh worked with Caerphilly Council and M&J Cosgrove Ltd to build phase one of Wingfield Crescent, turning unused land into a site of 30 high-quality, affordable homes.
26 of the homes were for affordable rent, allocated to people on the Caerphilly Council Common Housing Register. Four homes were sold through Harmoni Homes, United Welsh's brand for helping first-time buyers and people wanting to own a home again to get onto the housing ladder.
Peter Seaborne, Development Manager at United Welsh said: "It's great to see the land at the rear of Wingfield Terrace being turned into a community of modern, high-quality homes.
"The development provides a mix of much-needed affordable homes to Llanbradach, as well as additional off-site car parking spaces to help the wider community.
"It's important to us at United Welsh that our new developments embrace low-carbon technology, helping residents keep their energy costs to a minimum and reducing the impact of climate change in Wales."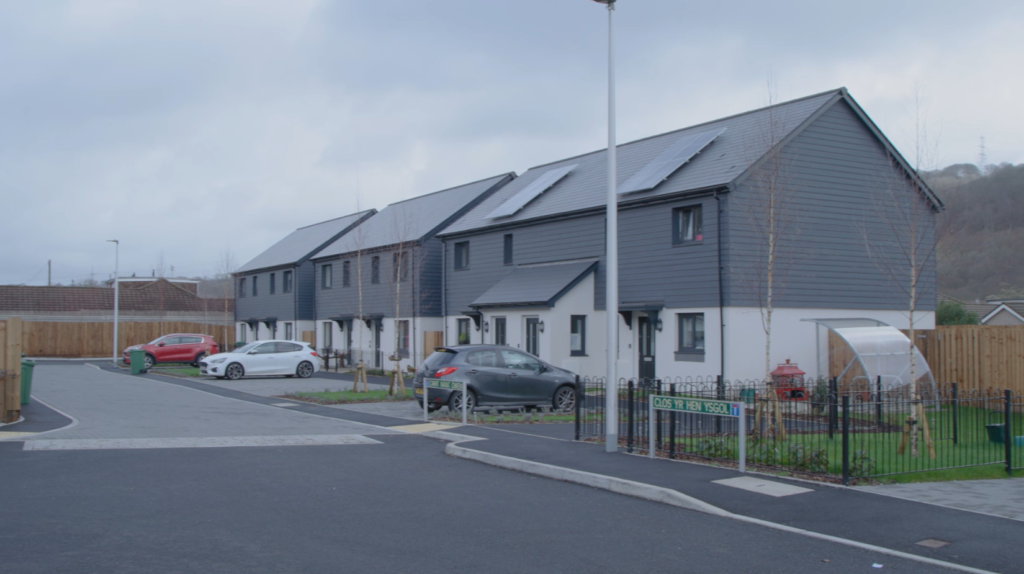 Work is underway on phase two of the site, which will see an additional 23 homes built in Wingfield Crescent, including one accessible bungalow.
The timber frames for the homes on phase two of the site have been supplied by Celtic Offsite, a social enterprise within the United Welsh Group. Celtic Offsite manufacture the structures from its 56,000ft² factory in Caerphilly, with the homes being completed on-site by M&J Cosgrove Ltd.
Neil Robins, Managing Director at Celtic Offsite said: "Our team is delighted to be supplying the timber frame structures for these new homes in Wingfield, Llanbradach.
"As a climate-positive enterprise, reducing our carbon footprint is extremely important to us. It's great to be able to supply the timber frames – which are considered one of the most sustainable building materials – to a site just two miles away from the factory.
"We look forward to seeing the 23 homes come to life and are pleased to be playing a part in bringing affordable, high-quality homes to the area."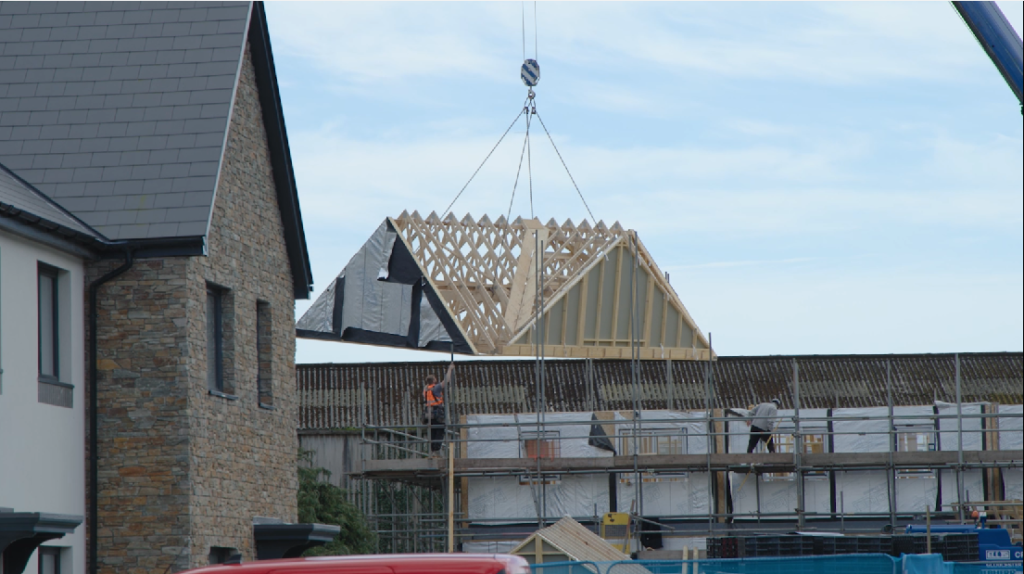 Cllr Shayne Cook, Cabinet Member for Housing at Caerphilly Council, added "We're delighted to work in partnership with United Welsh to deliver new, energy efficient affordable homes in Llanbradach.  As well as helping to meet housing needs, this development is also an excellent example of how partnership working is helping reduce carbon emissions and create jobs for local people, through Celtic Offsite."