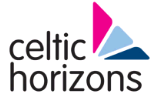 Celtic Horizons delivers asset management and estate services for United Welsh; including gas servicing, grounds maintenance, cleaning, repairs and maintenance.
Celtic Horizons cares for all our properties spanning over 11 local authority areas in South Wales.
Launched on 28th March 2013, Celtic Horizons is formed from three organisations acting in partnership – United Welsh, Mears Group and Celtic Horizons Ltd.
The team is committed to developing customer service standards and reducing the time it takes to resolve enquiries from the first point of contact. If you would like to report a repair, please click here.