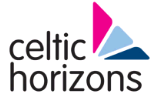 Celtic Horizons is the award-winning asset management service for United Welsh, providing a customer-focused repairs and maintenance service for over 6,000 homes in South Wales.
Delivered in partnership with Mears, Celtic Horizons is committed to high service standards for people to enjoy their homes and where they live. 
While caring for United Welsh homes across 11 local authorities, Celtic Horizons also provides opportunities for people to start and develop their careers through work placements and apprenticeships. 
The team are passionate about improving diversity and invest in young people to share the skills and opportunities created by the trades and construction sectors. 
To report a repair, please click here.
For the latest update about what services Celtic Horizons is delivering safely in line with Covid-19 lockdown restrictions, please click here.
For general enquiries, email info@celtichorizons.co.uk