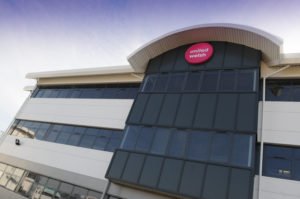 The United Welsh Group is governed by a Board of non-executive members and three members of United Welsh's Executive Team.  The Board is responsible for United Welsh's strategy and policy framework.
The Shareholding Members, who elect a Board to oversee the running of the Association, own the Association.
A decision was taken recently that all non-executive board members should be paid for their services. This is to make sure we continue to attract good candidates to the board and have the right skills and experience needed to lead United Welsh and reflect the responsibility that board members carry.
The annual fee for a non-executive board member is £5,000, with the Chair receiving £10,000. The board has confirmed that this will not impact on rents charged, nor will it reduce the amount available for repairs and maintenance. The three members of the Executive Team will not be paid for their roles as board members.
The Board can set up committees to help in this work. United Welsh currently has two committees – the Audit & Risk Committee and the Remuneration & Governance Committee.
Responsibility for the day to day management of United Welsh and implementation of the policy framework is delegated to the Group Chief Executive who has an Executive Team to help.