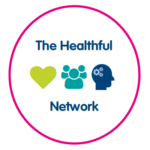 The Healthful Network (currently delivered online via Microsoft Teams) is part of our Wellbeing 4U service and provides people with the confidence, knowledge, skills and self-belief to better manage their wellbeing and lifestyle.
The network is open to people registered at GP surgeries that provides Wellbeing 4U and creates a supportive environment to make positive health changes.
By getting involved, you can access resources to support your health goals both now and in the future, including:
| | |
| --- | --- |
| Movement & Mobility | A low intensity class focusing on increasing and improving movement. Sessions are aimed at all levels and ages and abilities. We primarily focus on stretching and waking up your body by gently working on each joint from head to toe. |
| Mindfulness for troubling times | A six-session course to give you a range of practical tips to help work through the mental and emotional reactions to the uncertainty of Covid-19 and suggestions of how to cope with this new reality. Course starts May 4th and June 15th. |
| Fibromyalgia support group | Our Fibromyalgia Support Group is registered with Fibromyalgia UK and intends to give people who suffer with the condition an opportunity to get information and support to help you manage. |
| Foodwise for Life | This weight management programme is designed for people to improve their BMI, whatever your goals. We cover all aspects of exercise and nutrition. |
| Conditioning & Calm | Strength and balance class for both the mind and body. Simple yet effective exercises; build strength within the body at your own pace through body weighted and resistance band exercises with stretch and flow sequences creating flexibility and suppleness. The session is then completed with a guided relaxation, leaving you feeling grounded and calm. |
Visit Wellbeing 4U to check whether The Healthful Network is available from your GP surgery.
For more information, please call 029 2085 8148 or email: healthful.network@unitedwelsh.com