Looking to rent?
United Welsh provides housing and related services in Caerphilly, Cardiff, Blaenau Gwent, Newport, and other areas in South Wales.
We have homes for everyone – families, single people, couples, over 55s, and those with specialised needs. Our homes are available to people over the age of 16 (or younger if moving in with the rest of your family!)
This page will tell you how to rent one of our non-specialist homes. If you'd like more information on our specialist accommodation such as our schemes for people aged 50+, please click here.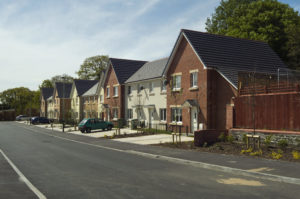 We allocate our homes in partnership with local authorities and other social landlords through a common allocation policy. Each local authority has a common housing register.
Read our Tenant Handbook here.
Fire safety is very important to us. If you live in an apartment or a home with a communal entrance there are instructions about what to do in case of a fire. Click here for more information about evacuation processes and fire safety advice.
For more information on social housing and our allocation service, please see our Allocations FAQ.
Please click on the area below that you would like to live in for information about renting in your desired location.