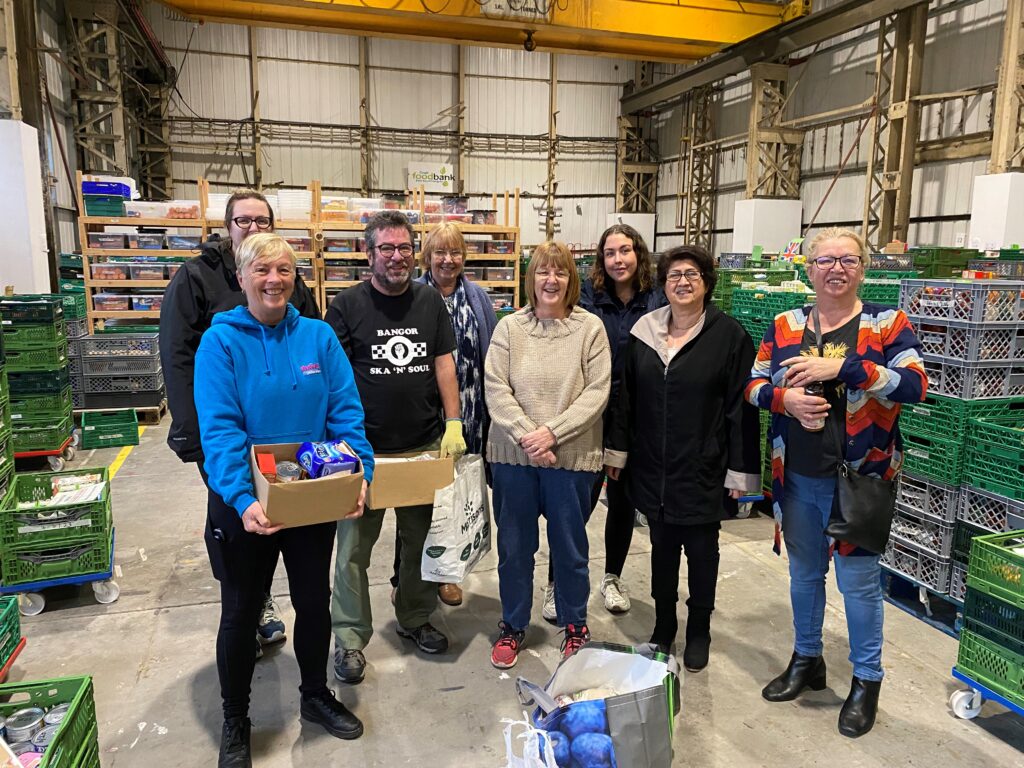 We offer three paid volunteering days to staff per year. We call these our 'Can Do' days so our teams can support community groups they care about.
Our Cardiff Floating Support team recently did a Can Do day at Cardiff Foodbank, which has nine distribution centres throughout the city. The team worked in the main warehouse where the food is received, sorted and then delivered to the nine centres.
Senior Community Link Worker Cath Williams said:
"Our team wanted to help Cardiff Foodbank as we issue vouchers for them and they support a lot of people we work with. We know how busy they become and how much they rely on volunteers, particularly at this time of year.

"We helped with sorting, dating and storing the food donations, labelling new storage crates, and setting aside items that can be used for Christmas parcels to support families in need."
Cardiff Foodbank provides a parcel of food which contains enough for three meals for three days as a minimum.  They also distribute toiletries and baby care items when available. Due to the cost-of-living crisis, staff commented that the number of families who are working and needing to turn to foodbanks has increased dramatically this year.
Cath added: "We enjoyed giving back to an organisation that does so much for people and we're looking forward to going back next year."
Related links
Cardiff Floating Support Service