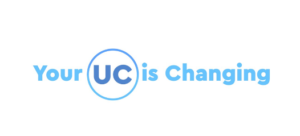 Your Universal Credit is changing. The temporary increase of £20 a week will be stopping from October.
In April 2020, at the start of the COVID-19 pandemic, a Universal Credit temporary increase of £20 per week was brought in by the Government. This increased the standard allowance of Universal Credit by £86.67 every month.
If you're currently claiming Universal Credit, you should be aware that this amount is temporary and was brought in as extra support during the peak of the COVID-19 pandemic.
This additional amount is due to end in October, and the amount of Universal Credit you receive will be reduced by £86.67 per month. 
Nearly 2,000 United Welsh tenants receive Universal Credit and many of you may not have realised that this increase was temporary. If you are someone who has only claimed Universal Credit for the first time since April 2020, you may not even have been aware that the money you receive contains the temporary increase. The Trussell Trust have launched an online form which people can use to e-mail their local MP and ask them to call on the prime minister not to make the cut. You can support the campaign here.
Please don't wait until it's gone – start planning now.
If you're worried about how this will affect you, please get in touch with us. We're here to help.