The United Welsh Group has been awarded an Armed Forces Covenant award for its commitment to helping members of the military and their families.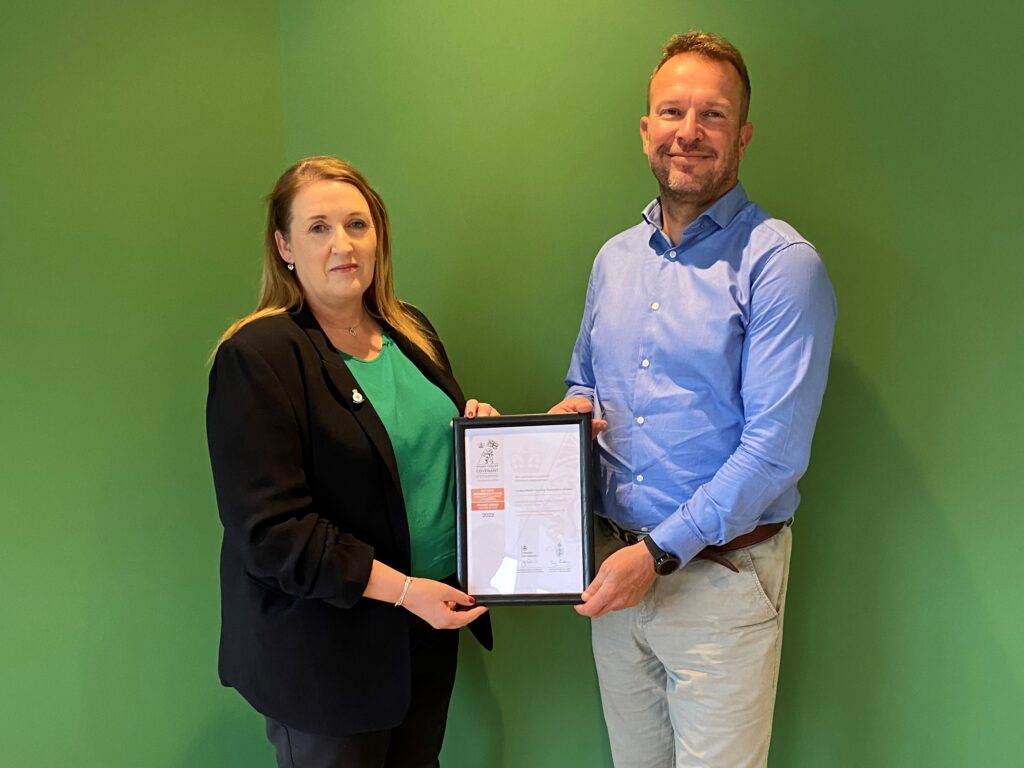 United Welsh has achieved 'bronze' status certification through the Armed Forces Covenant's Employer Recognition Scheme (ERS), which acknowledges employers who have provided exceptional support to the armed forces community by going above and beyond their covenant pledges.
Richard Mann, Group Chief Executive for United Welsh said:
"We are delighted to achieve the Armed Forces Covenant bronze award, which reinforces our commitment as a forces-friendly organisation that is open to employing reservists, armed forces veterans and the wider armed forces community.

"In addition to employing reservists, United Welsh has provided work placements for ex-military personnel to learn construction skills at our development sites. We have also previously worked with Caerphilly County Borough Council to provide new affordable homes to people leaving service."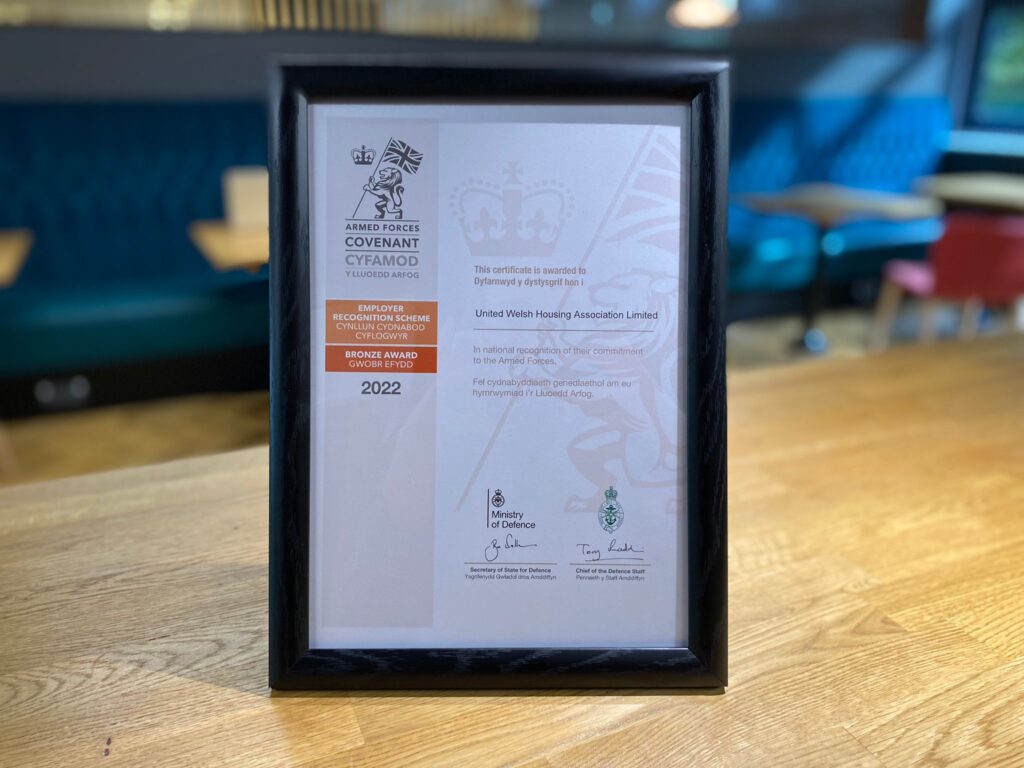 Sarah James leads resident involvement for United Welsh, but Sarah is also known as Lance Bombardier James to her colleagues in the 104 Regiment Royal Artillery.
Sarah is a Light Gun Operator and was honoured to participate in the 41-gun salute at Cardiff Castle as a tribute to Prince Philip, the Duke of Edinburgh, after the duke died last year.
Sarah said: "Reservists offer outside perspectives and a variety of skills to their employer, bringing so many positives to the organisation. The leadership training and everything I learn through the Reserves has a huge impact on my role, my attitude and work."
Lisa Rawlings, Regional Armed Forces Covenant Liaison Officer, said:
"I am delighted that United Welsh Group have achieved Bronze on the Defence Employer Recognition Scheme. Their commitment to support the Armed Forces Community is evident and is most welcomed and their unwavering support for reservists is to be commended. It clearly demonstrates the value they place on the highly valued transferable skills that the Armed Forces Community bring to the workforce.

"I look forward to working closely with United Welsh in the future to continue the support already being demonstrated."
In future, United Welsh plans to develop its policy for supporting reservists and ex-military personnel and will continue to offer valuable work experience in the housing and construction sectors for veterans to progress their careers.
Richard added: "United Welsh is aiming to achieve the ERS silver and gold status in future. We look forward to meeting and working with more ex-military personnel."