Get into Housing is a new project offering paid placements across various roles within the housing sector to people aged over 25 that identify from diverse backgrounds.
The placement offers skills, training, and real-life experience across departments including finance, customer service, development, community regeneration, and more.
Mack and Marion joined United Welsh through the Get into Housing project, and after completing the placement, now work full time with us.
Meet Mack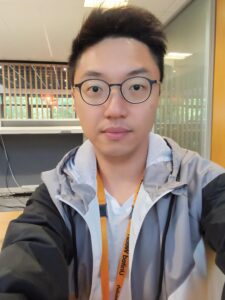 "I'm Mack Leung, and I work as Living Well Liaison Officer.
"I moved from Hong Kong to the UK in June 2021. After a year of job hunting, I saw a post in a Hongkonger Facebook group about the Get into Housing project and applied. I am grateful that the project recognised my previous experience and gave me a chance to step into this industry.
"I was placed in the Living Well team, which provides housing for residents over 55. My placement involved identifying potential problems in the communal areas of our schemes and reporting them to our contractor to arrange repairs and maintenance.
"I really enjoyed my placement and I'm so happy my experience was recognised. My manager Sian placed me in the right place to fully utilise my skills and the best thing is I've now been employed by United Welsh.
"My current role is the same as before, but I now have more chances to cover Scheme Coordinators' work. I've now had the chance to work in Blaenau Gwent assisting with hardware tasks in schemes, coordinating regular meter readings and fire alarm tests. I'd like to spend more time doing this and continue working to deliver a good service for our residents.
"The Get into Housing project provided me with an opportunity to work in the UK, which has helped me understand more about the working culture here. Secondly, it's helped me improve my English through daily conversations with my colleagues and residents. Even if I am not a native English speaker, I am now confident to talk in English on the phone and in face-to-face conversations."
Meet Marion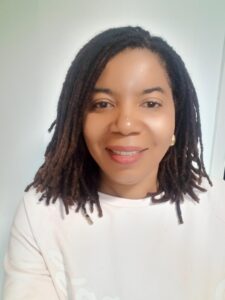 "I'm Marion Garvey, and I am currently working as a Day Project Worker at Oak House, one of United Welsh's supported housing schemes.
"I applied for a job at Cardiff Community Housing Association and had the opportunity to connect with Afshan, the coordinator of the Get into Housing project. She was amazing and provided valuable insight into the project and what it aims to achieve. Afshan prepared training sessions and assigned us a mentor, and after careful research, I went with United Welsh.
"The experience has been truly rewarding and working in Oak House aligns with my academic background in homelessness and my postgraduate research on the subject.
"In my current role as a Day Project Worker, I am responsible for office duties and resident support. I ensure that the office has the necessary supplies, handle petty cash, and coordinate shopping for both residents and staff. I also work at reception and help assist residents and visitors.
"The staff at Oak House, especially Aarno and Brian, were incredible mentors. Working here has made me even more passionate about addressing and challenging societal perceptions of people experiencing homelessness.
"My experience here has provided me with insight into the inner workings of supported housing schemes and has solidified my understanding of collaboration and working as a team. The motivation and satisfaction I have gained from the placement and my role have been immeasurable."
Find out more about the Get into Housing project here.