By Julian Baker, People Partner with United Welsh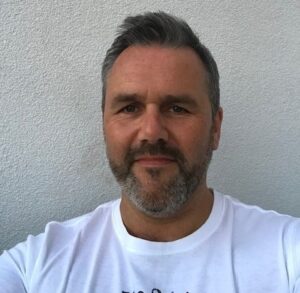 This week, during Living Wage Week, the Living Wage movement celebrates a pay rise for hundreds of thousands of workers. The new real Living Wage rates are £11.95 per hour in London and £10.90 per hour in the rest of the UK.
United Welsh was first accredited as a Real Living Wage employer two years ago, and from November 1st 2022 we have increased the living wage for staff to £10.90 per hour.
The Real Living Wage is based on the cost of living. It means people are in a better position to meet their everyday needs, from the weekly shop to an emergency trip to the dentist, or a new school uniform for your child.
This month, the Living Wage foundation published the "Employee jobs paid below the living wage 2022" report by Sakinah Abdul Aziz and Joe Richardson.
The report forecasts that 3.5 million UK jobs are currently paid below the real Living Wage, the lowest level in over 10 years. However, with wages lagging behind inflation, the Living Wage Foundation's forecasts indicate that this is a "lull before the storm", with the figure estimated to jump to 5.1 million next year.
There are also some key findings in the report that are pertinent to us as a not-for-profit organisation:
14.1% of jobs in the third sector are paid less than the real Living Wage
16.6% of women in the third sector are paid below the real Living Wage, compared to 10.3% of men
71.3% of all below real Living Wage jobs in the third sector are held by women
25.7% of part-time jobs are paid less than the real Living Wage compared to 8.2% of full-time jobs
58.4% of 16-19-year-olds are paid less than the real Living Wage, as are 34.9% of those aged 20-24
Since we were accredited as a Living Wage employer, the United Welsh Group has created a manufacturing social enterprise called Celtic Offsite. Working from a new factory in Caerphilly, the team build timber frame structures with fitted insulation, windows and doors for low carbon homes.
The roles on offer at the factory are a great opportunity for people with no prior experience in construction; learning skills that play a key role in building homes for the future. Our ambition is to lead the way with paying third sector and manufacturing sector roles a wage that reflects their invaluable contribution.
The cost-of-living crisis is having an impact on many of us, but we know that people on lower incomes are most at risk. We hope this Living Wage Week, other employers reflect on what they can do to pay a wage based on real living costs.
Related links
The importance of the Real Living Wage in the cost-of-living crisis
United Welsh celebrates Living Wage Week