Enter keyword and hit enter
2022 Christmas opening hours
20 Dec 2022
Business news
United Welsh will close for the festive holidays on Friday 23rd December 2022 until Tuesday 3rd January 2023.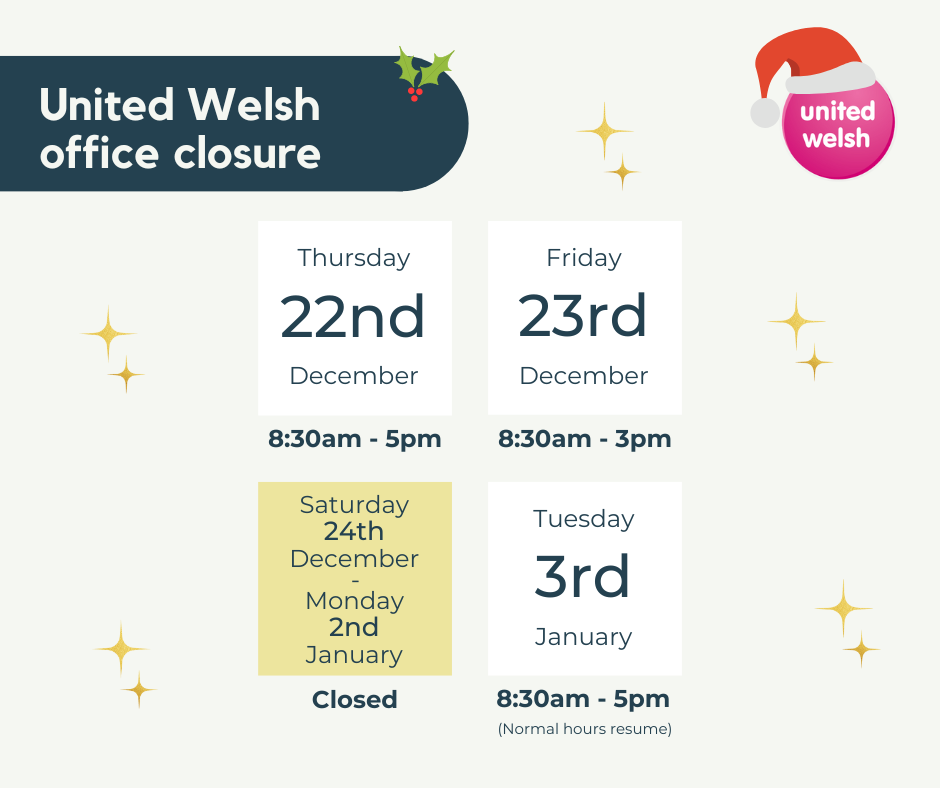 We will not take requests for changes at home that require consent from us during this period.
Our out of hours service will continue for emergency repairs, so please call 0330 159 6080 and press 1 if you need support.
Our Christmas hours are:
Thursday 22nd December: 8.30am – 5pm
Friday 23rd December: 8.30am – 3pm
Tuesday 3rd January: Normal hours resume.
To everyone who has worked with us in 2022, thank you for your hard work and support.
We wish all our customers, colleagues, communities and partners a very merry Christmas and happy New Year.